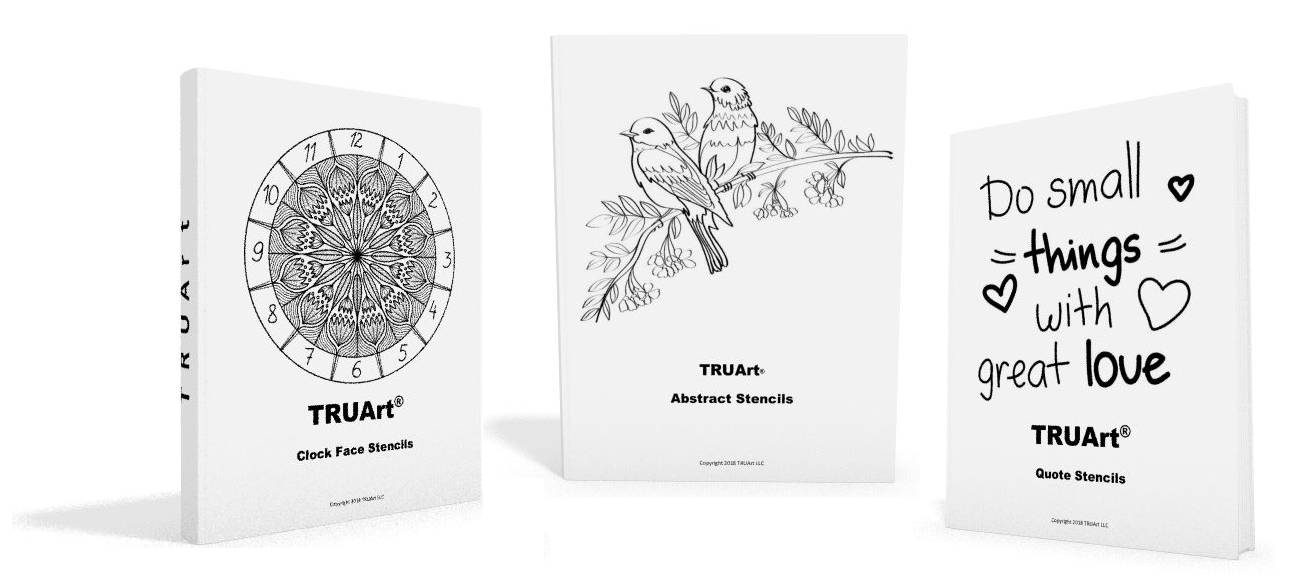 These three stencil eBooks were commissioned and compiled for anyone who is into the art of pyrography. Covering the most popular subject matters in pyrography, each design can stand out on its own and can also be combined with others to make your own unique work of art. With the Abstract Stencils for instance, you can also crop out a detail here and there and create your own design. What's more, you can freely add your own personal touch to it.
From wood burning centerpiece clock faces to small burning projects such as pendants, buttons and the like – your imagination is the your only limitation!
Get all these EXCLUSIVE TRUArt Stencils for FREE by simply filling out the form below.