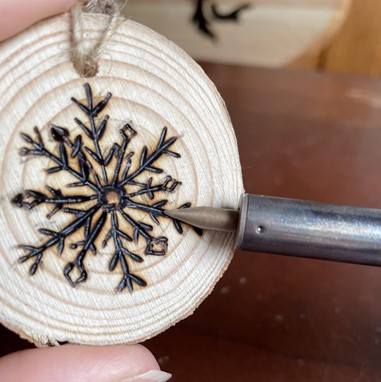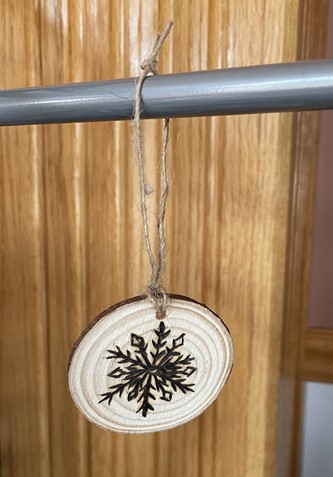 I found wooden ornaments online and thought it would be cool to share my project with you for the holidays. I ordered them from Amazon and chose the ones with predrilled holes. I do not want to worry about drilling any holes. It also came with jute twine to hang the ornaments from your tree. This project is perfect for last-minute gift ideas or just something fun to do for the holidays!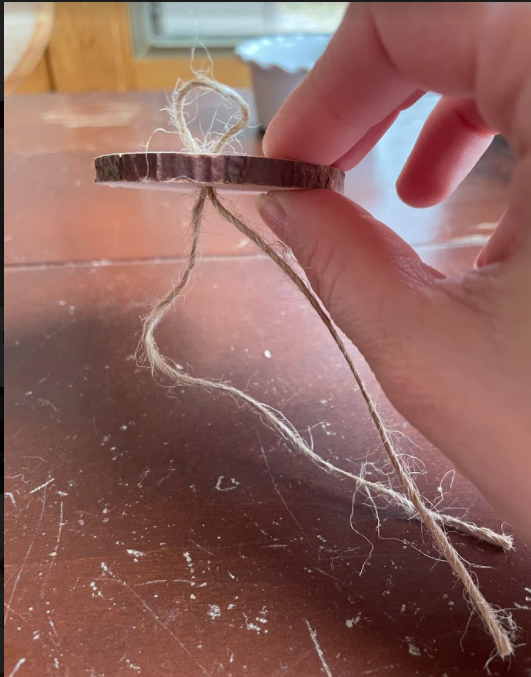 The first thing I did was get the ornament ready by putting the twine through the hole so it has a loop on the other side of the wood.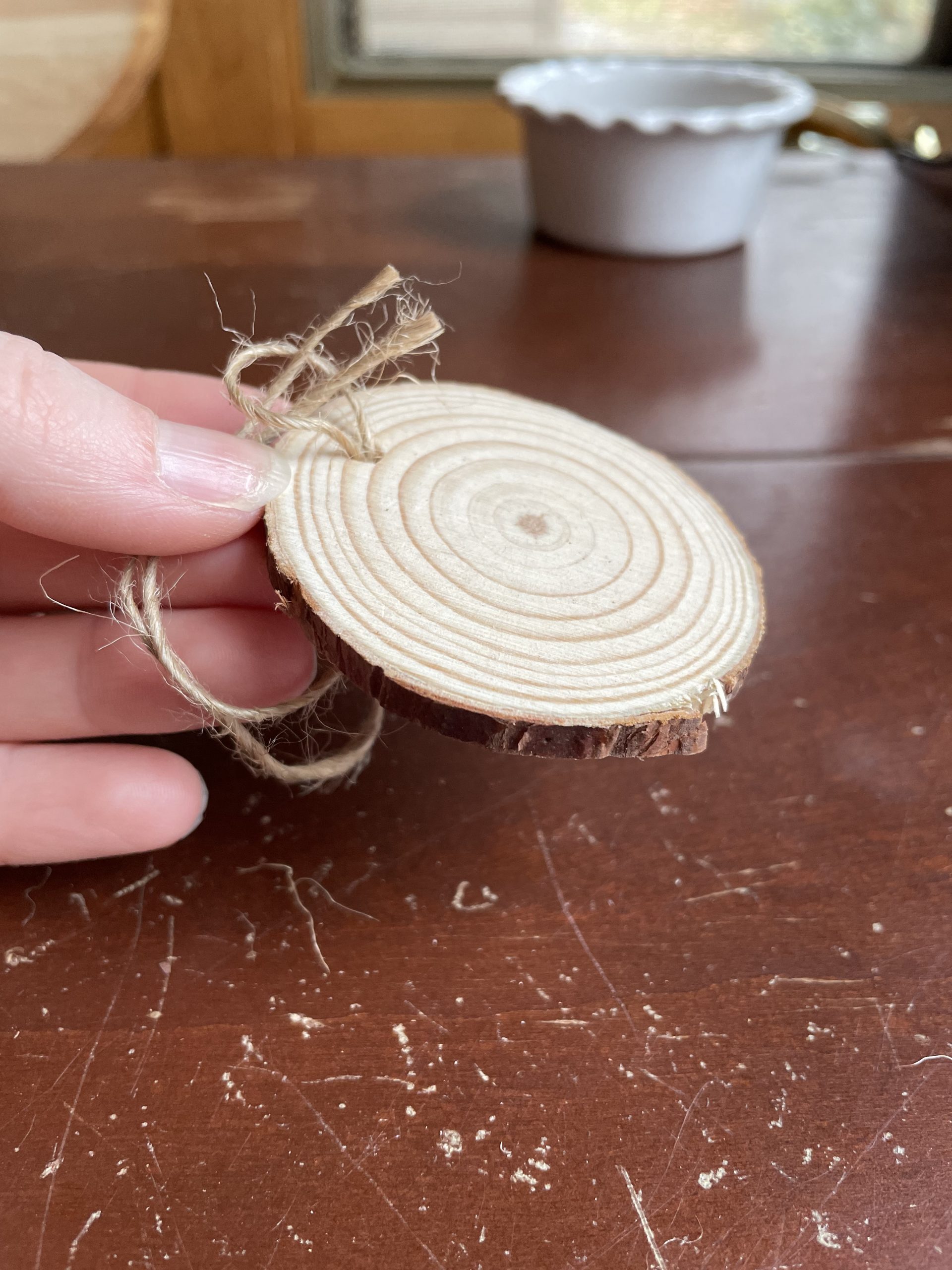 I then put the other two ends of twine through the loop and pulled the twine until it was tight against the wood.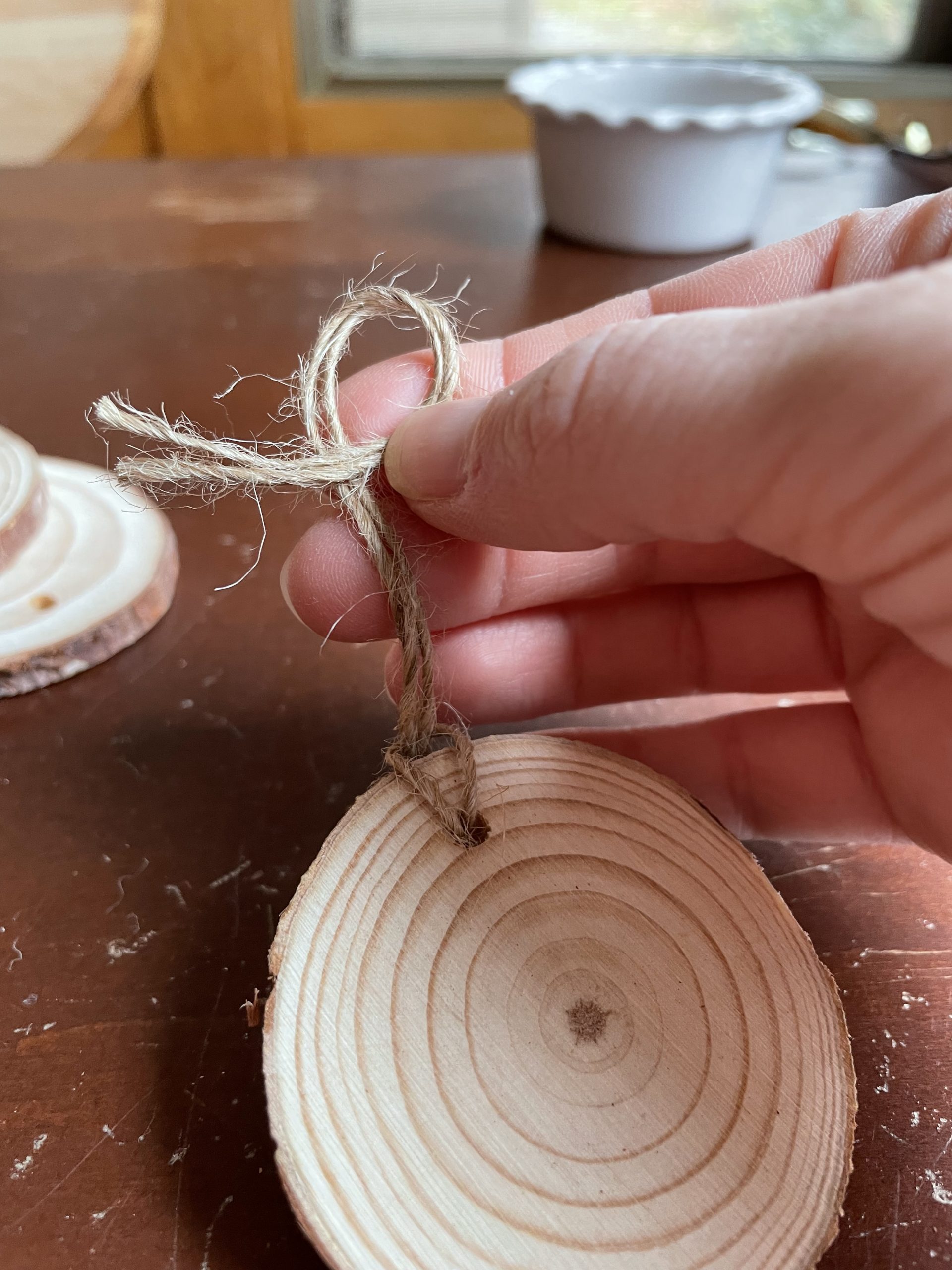 Next, I made another loop.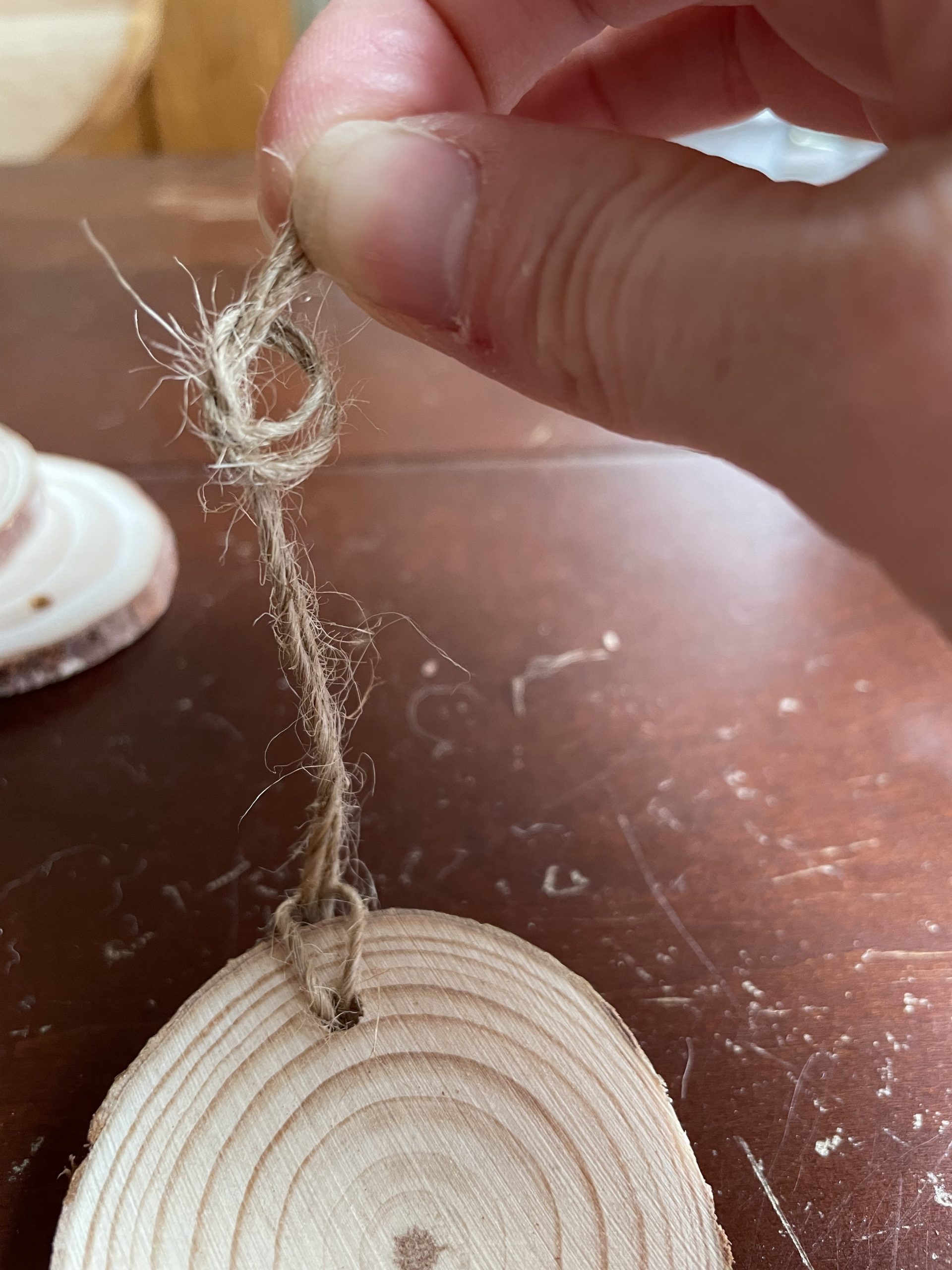 I put the ends through, and pulled them tight to make a knot.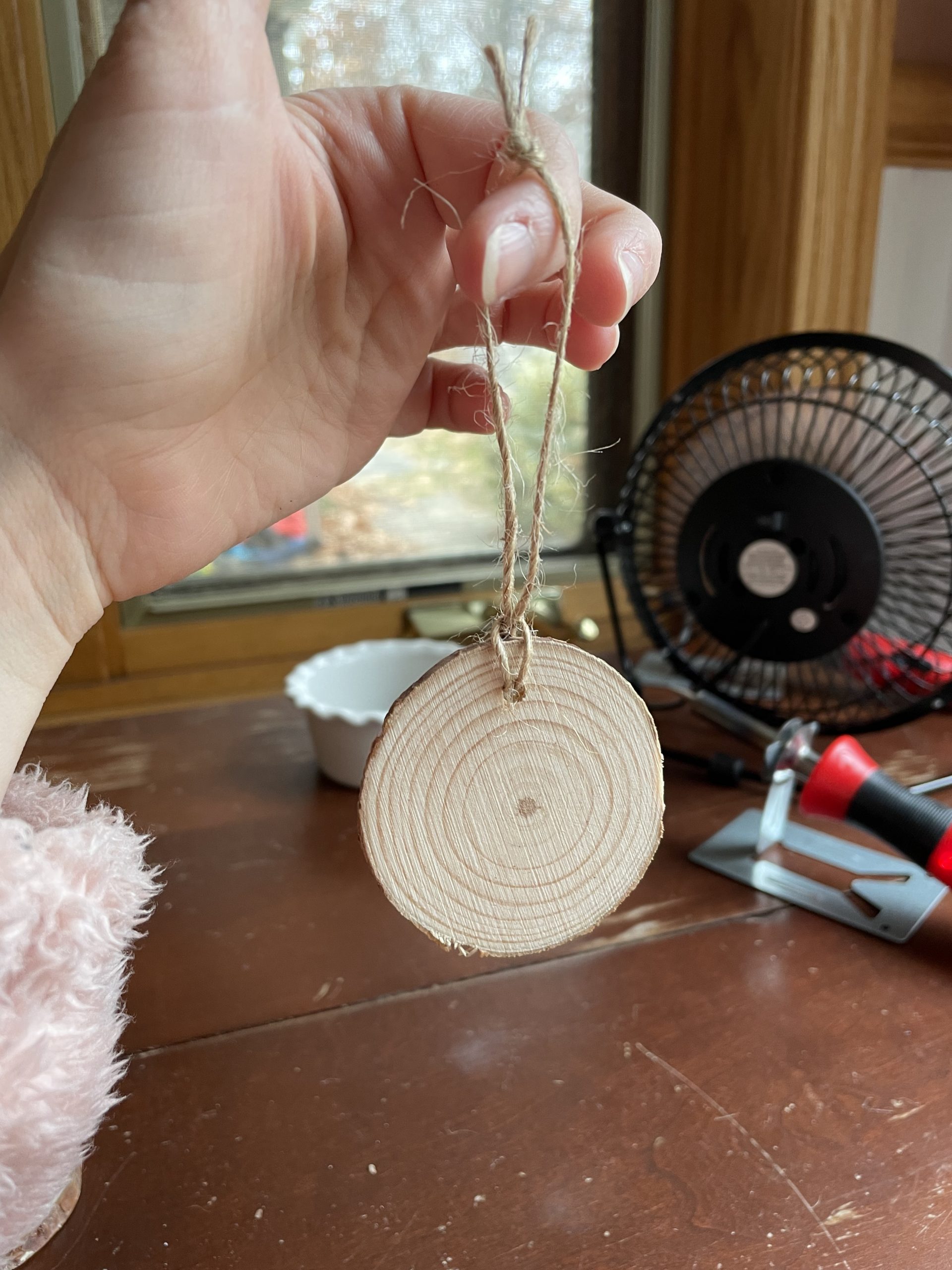 Now that the ornament is ready, I drew out my design.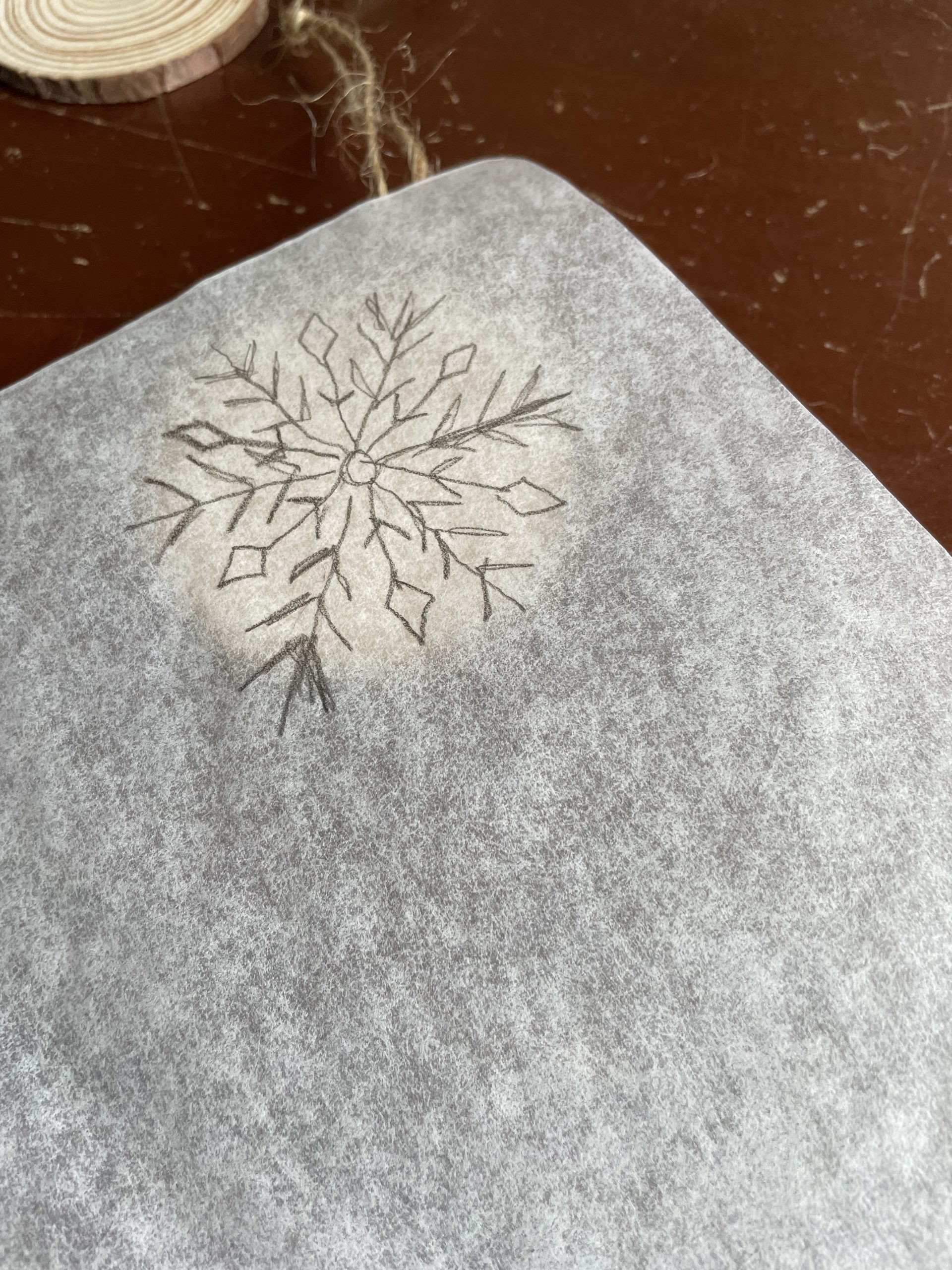 After the drawing, I then cut my design out and taped it to the wood. Following that, I placed the graphite paper (shiny side facing down) underneath my design.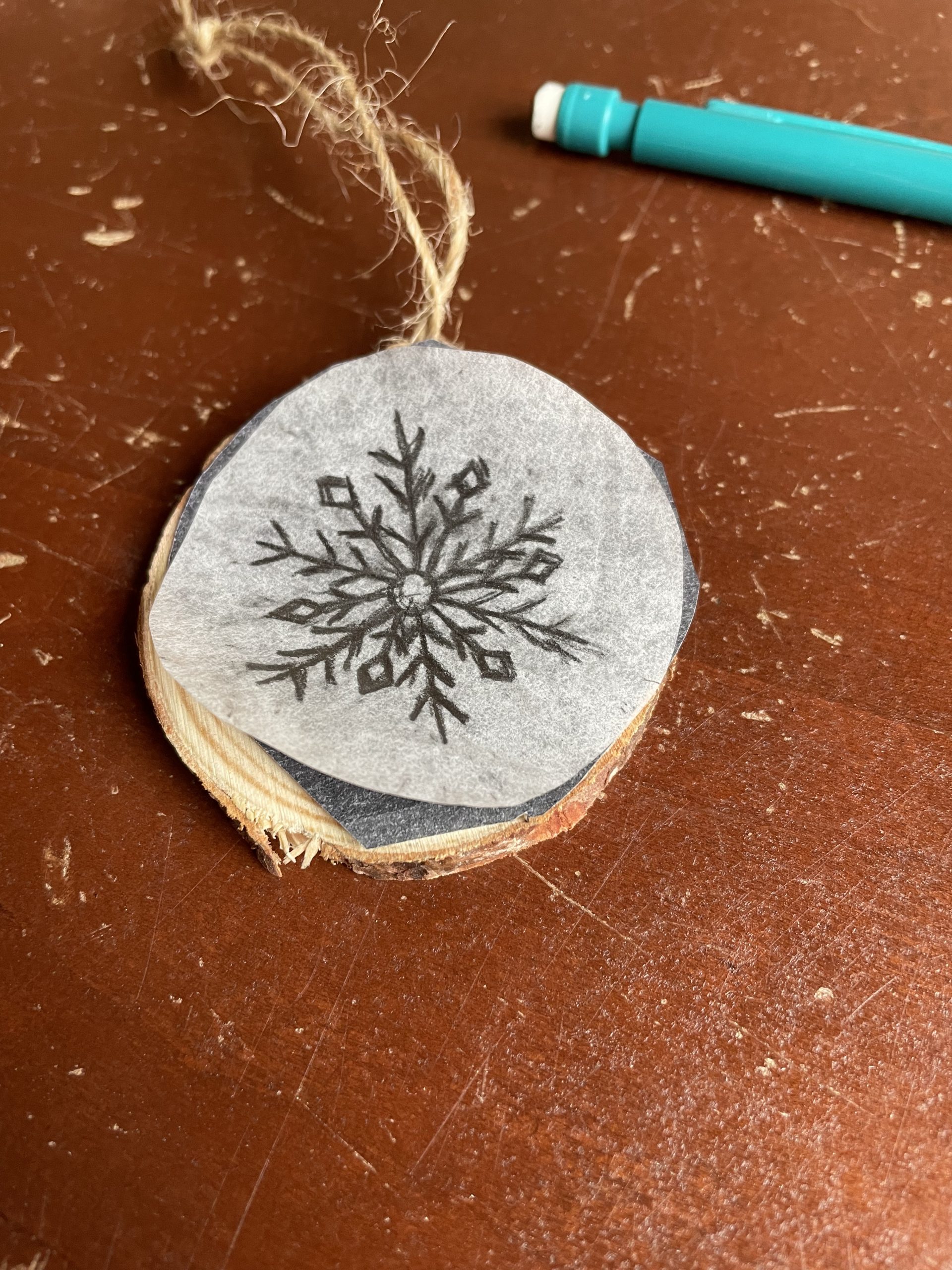 I traced the drawing, transferring the image onto the wood. I like doing it this way instead of drawing directly on the wood because I feel that it's hard to erase pencil marks on the wood if you make a mistake.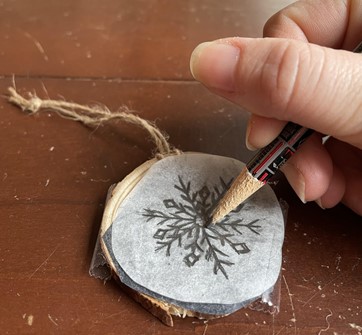 As I traced my image, I already had my woodburner turned on, so it would heat up while I drew out the image. Once the woodburner was hot enough, I used tip #7 in the TruArt art booklet.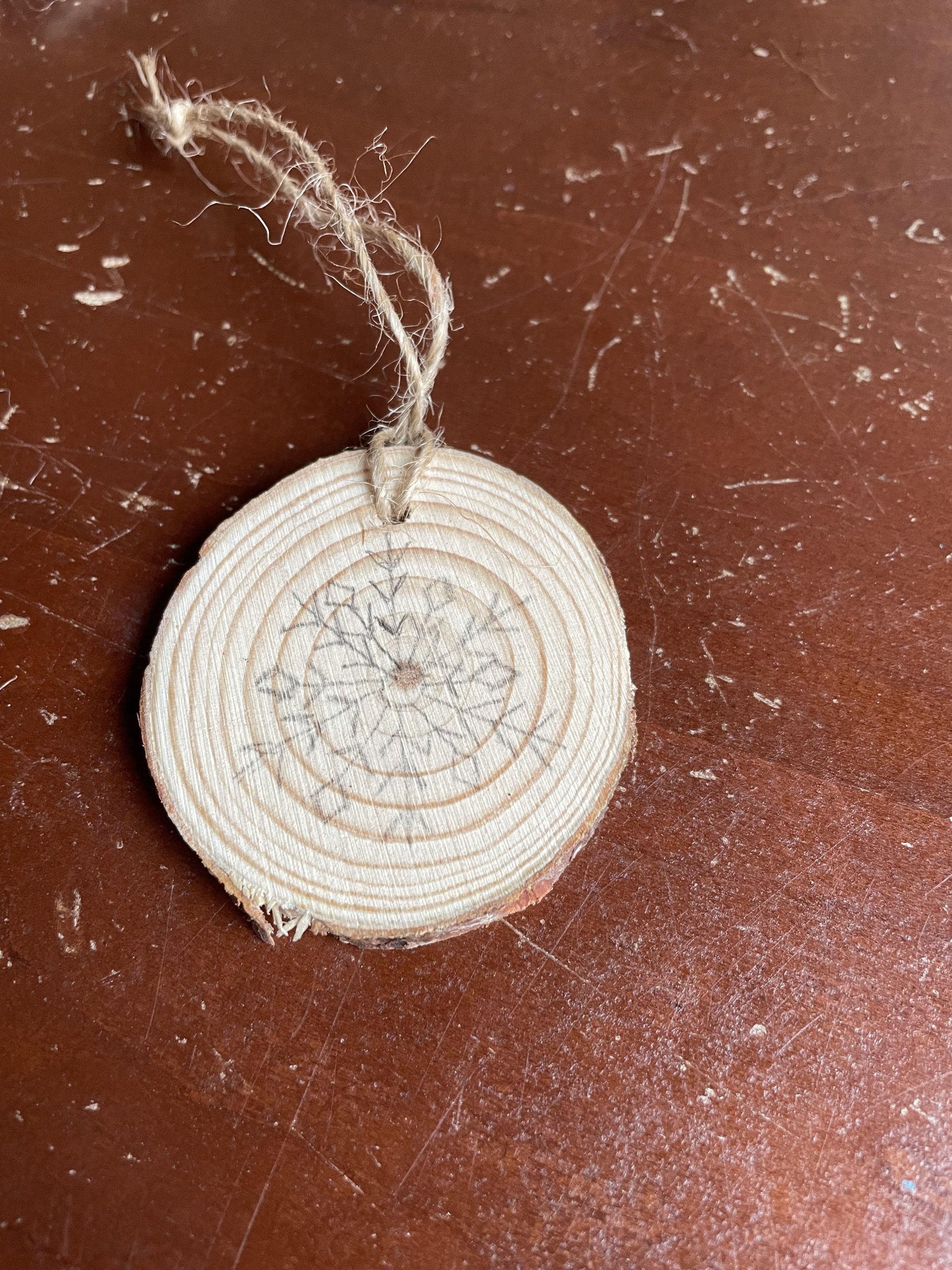 Using tip #7, I found that if I pulled the woodburner toward me it burns the wood easier than when I tried to pull the woodburner going across my body. The first photo shows the woodburner being pulled toward my body. In the second photo, it was pulled across my body.
This little project is super easy to do that even kids (supervised, of course) can have a lot of fun sharing the experience!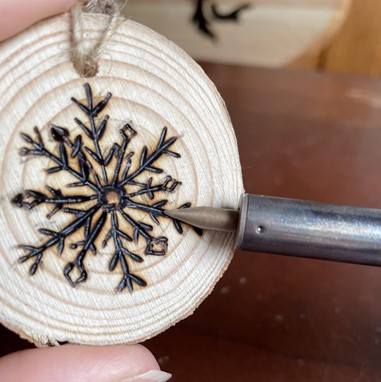 Have you done something similar yet? Please share your thoughts through the comment section below. I'd really like to know what you have in mind.
I hope that you get a chance to do this fun little project, and Happy Holidays!