Supplies to start with
Before you get started, there are a few things you need.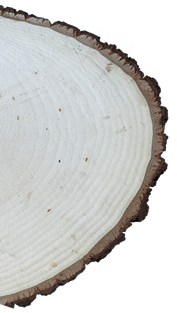 Wood

Softwoods are good for pyrography, especially when first starting out. Hardwood can be used, like elm and oak, with some experience
Some examples of wood to use:

Basswood – smooth surface with even grains
Birch – smooth surface
Pine -uneven grains but cheap
Oak – uneven grains, moisture in wood

Grain in the wood can be a factor in creating straight lines, so it is typically easier to start out with wood that is smooth with even grains. More information on wood types can be found in this article.
There are two main types of nibs for wood burning – solid point and wire tip.
TRUArt Stage 1 15W-30W Pyrography Pen is a good solid-point tool to start with

Comes with lots of different interchangeable tips including groove, dot, solder point, pattern transfer, branding, calligraphy, etc.
The Stage 1 Pyrography Pen comes with solid point tips, which are great for beginners to develop control while learning. There are different tips for line work, shading, as well as stamp tips to help burn consistent specific shapes into your work.

TRUArt Stage 2 60W Woodburning Detailer is the next step higher from the Stage 1 and is preferred by many professionals.

Digital Temperature Control
Designed for professionals, heats up quickly, comfortable to grip
The Stage 2 Professional Detailer uses wire tips, which are better equipped for more experienced pyrography artists. They require appropriate pressure and heat adjustments to create the desired effects.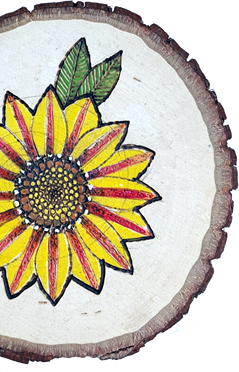 Make sure to read all the instructions in your kit before starting your first project with your new tool!
Sandpaper – Sand your wood surface down prior to use to ensure your image will burn evenly. Do not burn treated or painted wood. 
Tape – Masking, artist's, or painter's tape are used to hold down your templates or stencils and carbon transfer paper for transferring to wood. 
Graphite Paper/Tracing Paper – Although you have the option to freehand your design onto the wood, you may want to be able to copy a design, including the samples provided at the back of the user manual that comes with your TRUArt kit. These templates are designed to fast-track your projects as you gain wood burning experience at the same time. Place graphite or tracing paper onto the wood surface. Cover the paper with the design. Trace the design using a ballpoint pen or pencil. This will transfer to the surface of the wood. Here's an example of how the whole process is done.
Eraser – C

lean up any remaining graphite on the wood around your design. If using carbon tracing paper to transfer your design, us a magic eraser instead to clean up excess marks from your traced design.
Adding Color or Stain to you Wood (OPTIONAL) – If you would like to add color or stain to your design, you can do so a few ways that will be detailed in the next blog post! Some examples include watercolor pencils, oil pencils, paints, or wood stains. 
Varnish, Mineral or Olive Oil – Applied to your finished work, you can add polyurethane, resin, or even mineral or olive oil to your work to create a shine and protect the image on the wood. A good practice is to test your finish on a scrap piece of wood of the same type as your project. Some varnishes have tints or coloring. Some wood also changes hue slightly when varnish is applied to them.
It is also best to know where your finished project is displayed or used and apply the appropriate finish to it. For instance, outdoor types of decors would need about two to three coats of polyurethane or something similar. Indoor displays would only need cellulose-based varnishes or oils.
How to use your woodburning tool
ALWAYS read all instructions of the user manual in your kit
Make sure to start with a cool, unplugged tool before attaching your desired nib or tip, then plug in and allow to heat up sufficiently before use
Place the tip gently onto the wood surface and apply very light constant pressure to burn evenly. Remember, let the pen­­ (not the pressure) do the burning
Avoid applying pressure to create darker lines, as this can damage the nib. Instead, keep the nib in the same spot longer to reach a darker shade. On the flip side, make sure to lift the tool when finishing lines or shading as to avoid creating burn spots.
If you feel you need to press harder to get the desired shade, your temperature may be too low and needs to be increased. You want to put an even and very minimal amount of pressure on the tool. The heat from the pen is creating the burn, not the pressure.
If you want to change nibs, make sure the tool is unplugged and cooled down before touching the tip. Use needle nose pliers to remove nibs just as you would when tightening them. Be careful not to overtighten nibs especially with solid point tipped pens. The thread can easily strip when overtightening. When that happens, you may not be able to use your pen anymore.
After burning your design, you can add color if desired.
Once finished, you can add appropriate varnish to your work to create a shine and protect the image on the wood.
I hope these tips help you in your pyrography adventure. If you have any questions or suggestions, please leave a comment and I'll get back to you as soon as possible.